We look forward to seeing you in 2021!
Welcome to Credit Valley Tennis Club, Mississauga's hidden jewel of tennis. The club is situated in the heart of the city within the boundaries of the lush Huron Park near the junction of Mavis and Queensway.
ONLINE COURT BOOKING now available!
Come join the fun!
Come play on clay and your body will thank you!      Not only do we have a variety of programs for all levels of play, but our clay courts provide a relief for you joints that your body will appreciate. Come play on clay and see the difference for yourself. New members are always welcome. Please check out our calendar for registration and Open House events.  For more information please feel free to contact us by calling us at 905.896.2629 or e-mailing us at [email protected].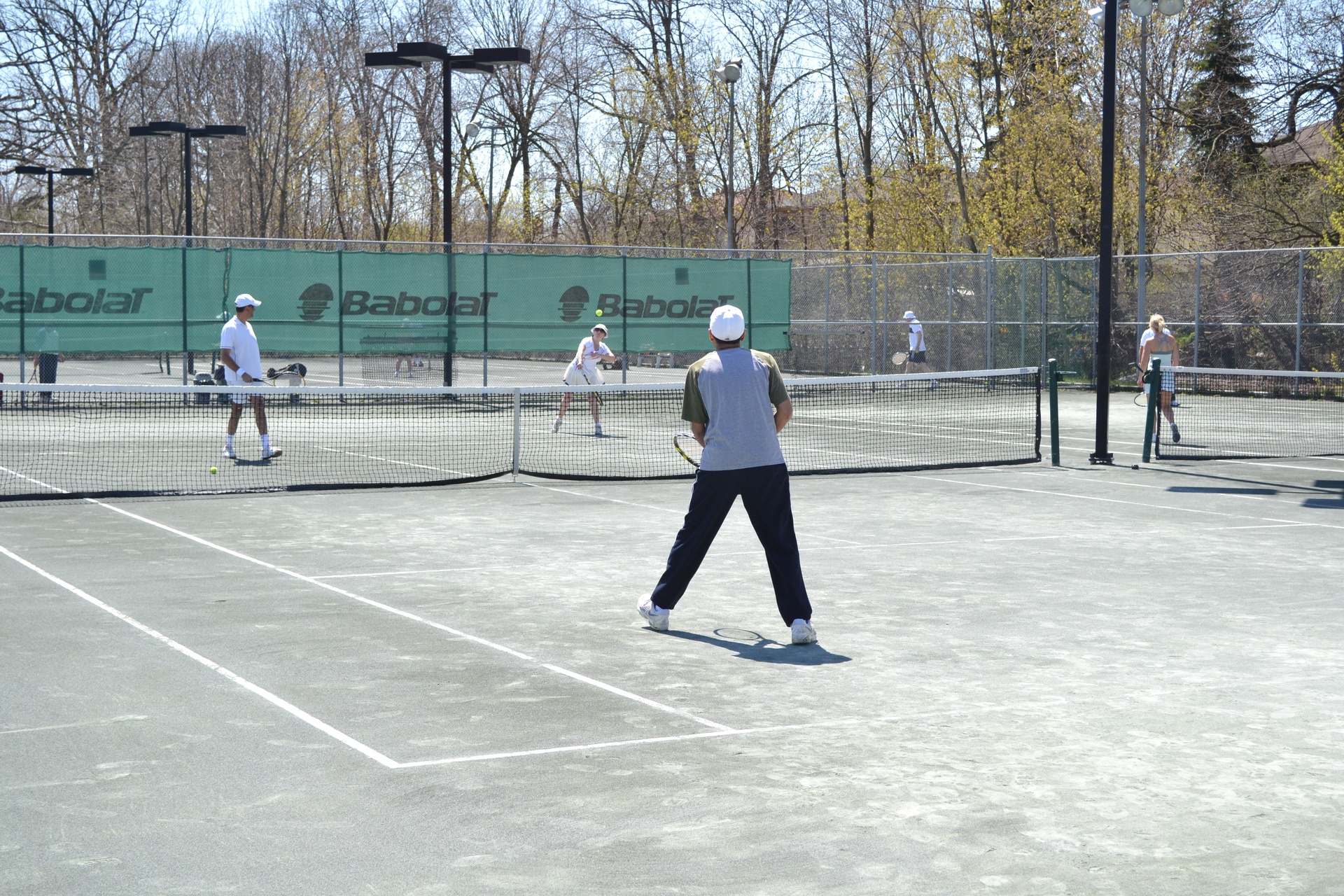 Public Hours
TBA in May of 2020!
Did you know?
The club has 8 well maintained "Har-tru" clay courts with recently upgraded lighting for night play. In addition to the courts, there is a practice wall to help you iron out your strokes. Our clubhouse overlooks the courts and has a large wrap around deck, partially covered, for socializing and watching the action on the courts. The new state of the arts sprinkler system is keeping the courts in excellent condition.
Benefits of playing on clay?
Clay courts put less stress on the legs, knees, ankles and back during play. Clay is flexible and absorbs the shock rather than your joints doing all the hard work. They also do not radiate as much heat and are therefore cooler to play on than hard courts.
Credit Valley Tennis Club offers the opportunity to enjoy some of the best clay courts in the city and also a chance to be thought by one of the best pros in Canada. Credit Valley has 8  perfectly maintained clay courts that allow for exceptional play and are friendly on the body. The courts are sheltered from the wind and are lighted for night play.
Green Clay also known as Har-Tru is similar to Red Clay but instead of using brick we use crushed basalt. This allows the court to be slightly harder and faster than your traditional Red Clay courts. Har-Tru has many benefits. It's easier on the body, it has a cooler surface temperature than hard courts, allows for longer rallies, dries faster after a rain shower and helps to develop a well rounded game.
Our club has many great features including a full time pro who offers lessons and clinics to advanced players and newbies. Our clubhouse offers a social experience and is equipped with change rooms and showers. Limited membership provides the best player to court ratio in the city giving you great access to courts anytime. We also offer lots of socials, house league play and Intercounty Competition.
Register to become a member and take part in our programs. Click on the link below to view our membership rates. Don't hesitate to contact us with any questions that you may have. We look forward to meeting you and helping you achieve your goals!